Device mapping
Device mapping provides a method for ensuring that character input and output devices (such as printers and terminals) connect to the system through a standard codeset. When you select a device type from the ``Select a device type'' list in the International Settings Manager, you are defining the mapping between the codeset supported by the external device and the internal system codeset.

The following diagram shows a typical example of the flow of information: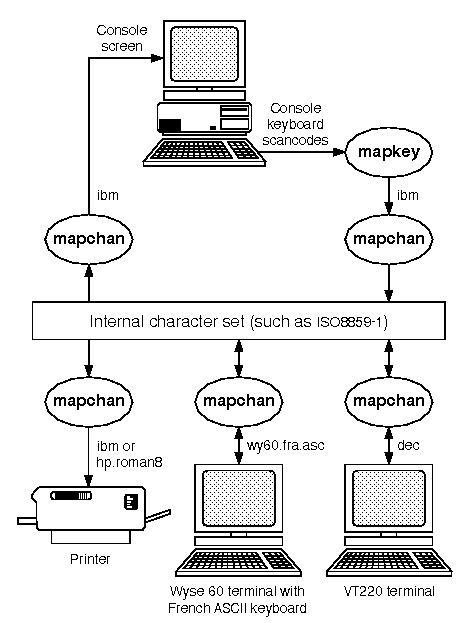 To set up device mapping, see ``Creating a character mapping table''. To configure the system keyboard, see ``Setting the system keyboard''.
---
Next topic: Creating a character mapping table
Previous topic: Setting device character mapping

© 2003 Caldera International, Inc. All rights reserved.
SCO OpenServer Release 5.0.7 -- 11 February 2003