Processing incoming mail
MMDF receives incoming mail from each channel's input program. How MMDF handles incoming mail is illustrated in ``Incoming mail''.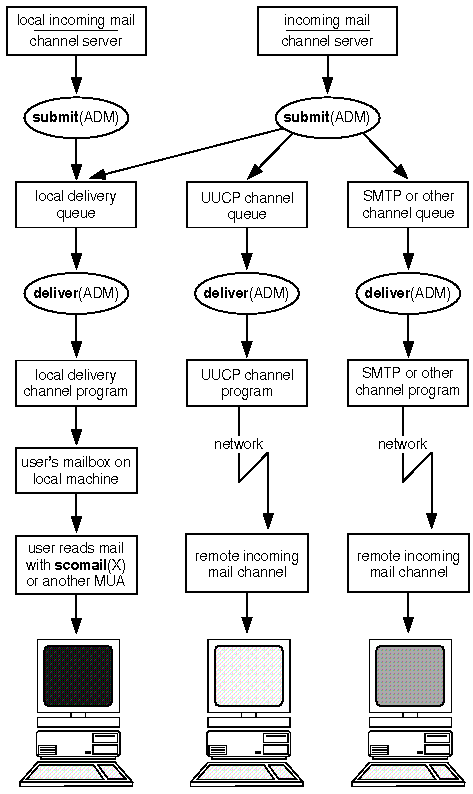 Incoming mail
Each message is delivered using this procedure:
The submit program determines the destination of the message and then designates the channel to use to deliver the mail.

MMDF selects a channel:

If mail requires further processing to determine the destination, the message goes to the badhosts channel.

If the message is destined for another machine, such as when the local machine is acting as a gateway between networks, MMDF selects another network channel, such as UUCP.

The submit program puts the message in the appropriate channel queue.

The deliver program transfers the mail from each queue to the appropriate channel.

The message is delivered to the user.
---
Next topic: Processing outgoing mail
Previous topic: How MMDF works

© 2003 Caldera International, Inc. All rights reserved.
SCO OpenServer Release 5.0.7 -- 11 February 2003